まんぷく食堂×山田麻子 自分のための自分の表現
(日本語) Work shop in Troy NY .
(日本語) 2017年7月29日 ワークショップハジケま書 
 PEACE 2017 NYC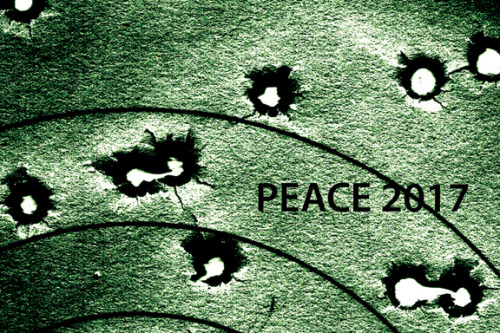 PEACE 2017 August 5 – 26, 2017
Reception: Saturday, August 5, 3-6pm
Kazuko Hyakuda • Yuki Ideguchi • Hiromitsu Morimoto
Sci-Katz • Asako Yamada
PEACE 2017 is the 4th exhibition of Peace Project focusing on anti-war and
anti-nuclear issues. Five artists depict their thoughts and feelings concerning nuclear
weapons and power plants in mixed media, calligraphy, sculpture, photo intaglio, and figures. Medialia Gallery also exhibits photographs of Hiroshima Maidens by
G. Schoichet, and selections from the Mount Sinai Archives.
Medialia… Rack and Hamper Gallery
335 West 38th Street, 4th Fl, New York, NY 10018
Gallery Hours: Wed-Sat, 12-6pm
(日本語) YOGA YOGA でWork shop in Rosendale NY
(日本語) 2016 Asako Yamada solo exhibition Stony Point Center big room
Unison art center
UNISON ARTS CENTER PRESS RELEASE – For Immediate Release* > >Unison Arts Center, Inc. > >68 Mountain Rest Road, New Paltz, NY 12561 > >(845) 255-1559 > >*info@unisonarts.org *; *www.unisonarts.org >* >Please contact Howard Sachar (howard@unisonarts.org), Executive Director, >with any questions. Thank you > >*Bursting Calligraphy Workshop with Asako Yamada* >September 10, 2016 @ 3:00 pm – 5:00 pm > >Unison Arts Center >68 Mountain Rest Rd >New Paltz, NY 12561 >
>Non-Members $20, Members $15; Students $10 >
ARTIST IN RESIDENCE IN STONY POINT
6TH SEPTEMBER BEGINS MY ARTIST IN RESIDENCY AT STONY POINT CENTER IN NY.
I WELCOME YOU TO COME AND VISIT ME HERE. WE CAN HAVE TEA TOGETHER.
I WILL BE HERE UNTIL THE END OF OCTOBER.
I DO NOT HAVE ANY WORK YET AS I HAVE JUST ARRIVED.
PLEASE VISIT AFTER A FEW WEEKS IF YOU WISH TO SEE SOME COMPLETED ART.
ALSO, PLEASE CONTACT ME IF PLAN TO VISIT.
SOME DAYS I WILL BE AWAY.
http://stonypointcenter.org/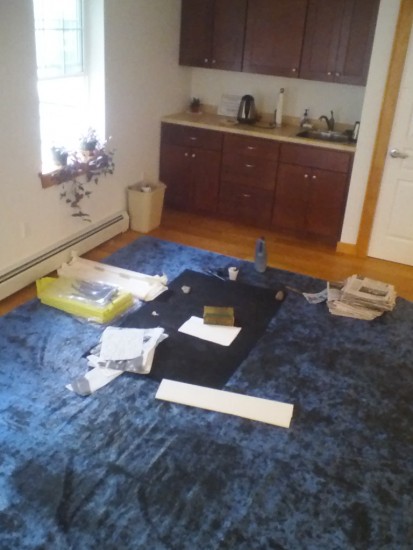 Asako Yamada is a calligrapher, born, raised, and residing in Tokyo, Japan. Asako creates and teaches calligraphy mostly around the Tokyo region. She also has workshops, shows and projects all around Japan. Recently she has been showing and teaching internationally.
She explains;
Calligraphy is "an art of the moment." There is no draft. One can write on a tremendous number of papers to complete one work. When a moment of unique balance, clarity and expressiveness appears on paper, it's done.
The process can be likened to the classical music piece "Bolero" by Maurice Ravel.
Calligraphy uses only the color of black and its variations. Basically, it presents the spirit of a word. I think that it is deeply related to Yin / Yang thought.
The best answer to a question is not only one answer. Contradictory answers always exist. But in the end both poles turn out to be one. Expressing both is the art.
"Above and below" ,"light and shadow" or "the other" emerges in the one. Opposite aspects of a meaning, those that conflict- I focus attention on both sides when I work.
In 2015, when I visited the Stony Point Center for the first time, I learned that the Center is a multi-faith community dedicated to the practice and study of hospitality, nonviolence and justice. I was very impressed! You have found the answer to many questions of suffering we have faced for a long time. This is my feeling.
I had been pondering what those conflicts were about.
The answer I found has to do with Distance and Connection- there is a grey zone in between the world's people. It can be a chasm, between us. It can also be bridged.
It is very abstract, but that is the answer which I have been seeking.
Now I am very happy that I can realize my calligraphic exhibition and workshops here. I appreciate such an opportunity given by the Center.
About my Workshop
In Japan, people believe in "Kotodama" from the ancient time. "Kotodama" means that a word has a spiritual power. It is said that a word articulated is empowered.
In my workshop, I motivate people to write "words". Much can be found inside a word; its "Kotodama."
After the workshop, participants realize how the words they wrote, now can encourage them.
Participants don't learn the traditional, the classical Calligraphy art training. It is a calligraphy of unique expression. It is the spirit of zen calligraphy. It is not difficult at all. Will you join me for a … Moment?
Please join me, and wear clothes you can dirty with ink.