2020年06月28日
(日本語) ひっさしぶりのワークショップ
2020年06月22日
(日本語) コロナウイルスの影響でお教室をお休みします。
2020年02月01日
(日本語) 蓮華舎の会社ロゴです。
2020年01月24日
Serenity Prayer
The Serenity Prayer
God grant me the serenity to accept the thinks I cannot change :
Courage to change the thinks I can:
and wisdom to know the difference.
2019年02月21日
(日本語) 希望的新元号 New Era name
2018年05月26日
WS in NY 5th May 2018′
2018年04月29日
(日本語) 上京中 at NY
2017年10月04日
Work shop in NewPaltz Gomenkudasai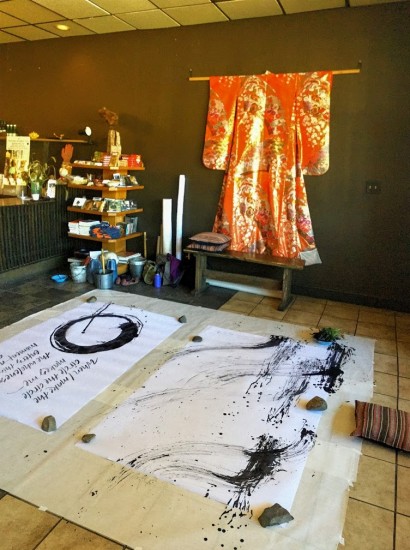 I am lucky.
Barbara Bash and Asako Yamada
2style a day calligraphy Work shop in NewPaltz.
Barbara style ws:Sit and write
Big Brush big paper
Beautiful stage
           Silence
Zen thinking.
Polite
           Forrest gump
  Asako style : stand and write
         small brush small paper
Noise
Press the stamp
         Decorate what you wrote
         zen thiking.
Exciting ws day.Thank you Gomenkudasai
Thank you Dear Barbara.
See you !