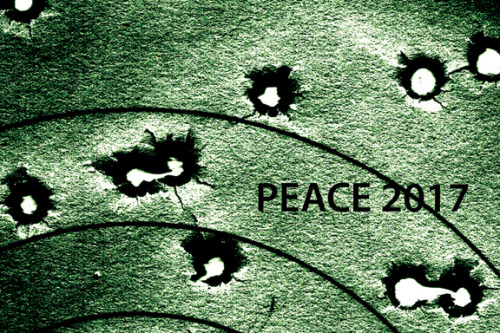 PEACE 2017 August 5 – 26, 2017
Reception: Saturday, August 5, 3-6pm
Kazuko Hyakuda • Yuki Ideguchi • Hiromitsu Morimoto
Sci-Katz • Asako Yamada
PEACE 2017 is the 4th exhibition of Peace Project focusing on anti-war and
anti-nuclear issues. Five artists depict their thoughts and feelings concerning nuclear
weapons and power plants in mixed media, calligraphy, sculpture, photo intaglio, and figures. Medialia Gallery also exhibits photographs of Hiroshima Maidens by
G. Schoichet, and selections from the Mount Sinai Archives.
Medialia… Rack and Hamper Gallery
335 West 38th Street, 4th Fl, New York, NY 10018
Gallery Hours: Wed-Sat, 12-6pm